NOT JUST SILK, 30 MOMME SILK
RachelSilk's 30 Momme pillowcase is the ultimate bedroom solution to your sleep-related beauty needs.
With a 800 thread count, the 30 Momme pillowcases offer much more exceptional durability than 19 Momme products, all the while providing effective treatments for your facial wrinkles, sleep lines, and messy/broken morning hair.
Why 30 momme Silk?
Momme(mm)=Density, 30 momme=30lbs 100 yards of silk.
The density of silk fabric is measured by momme. Higher momme = more durable and expensive.
30 momme silk fabric has 63% more silk than 19 momme silk fabric. It's the ultra luxury of sophistication, durability, and affordability. Our 30 momme silk pillowcase boast of a thread count of 800. More threads = more durable and expensive.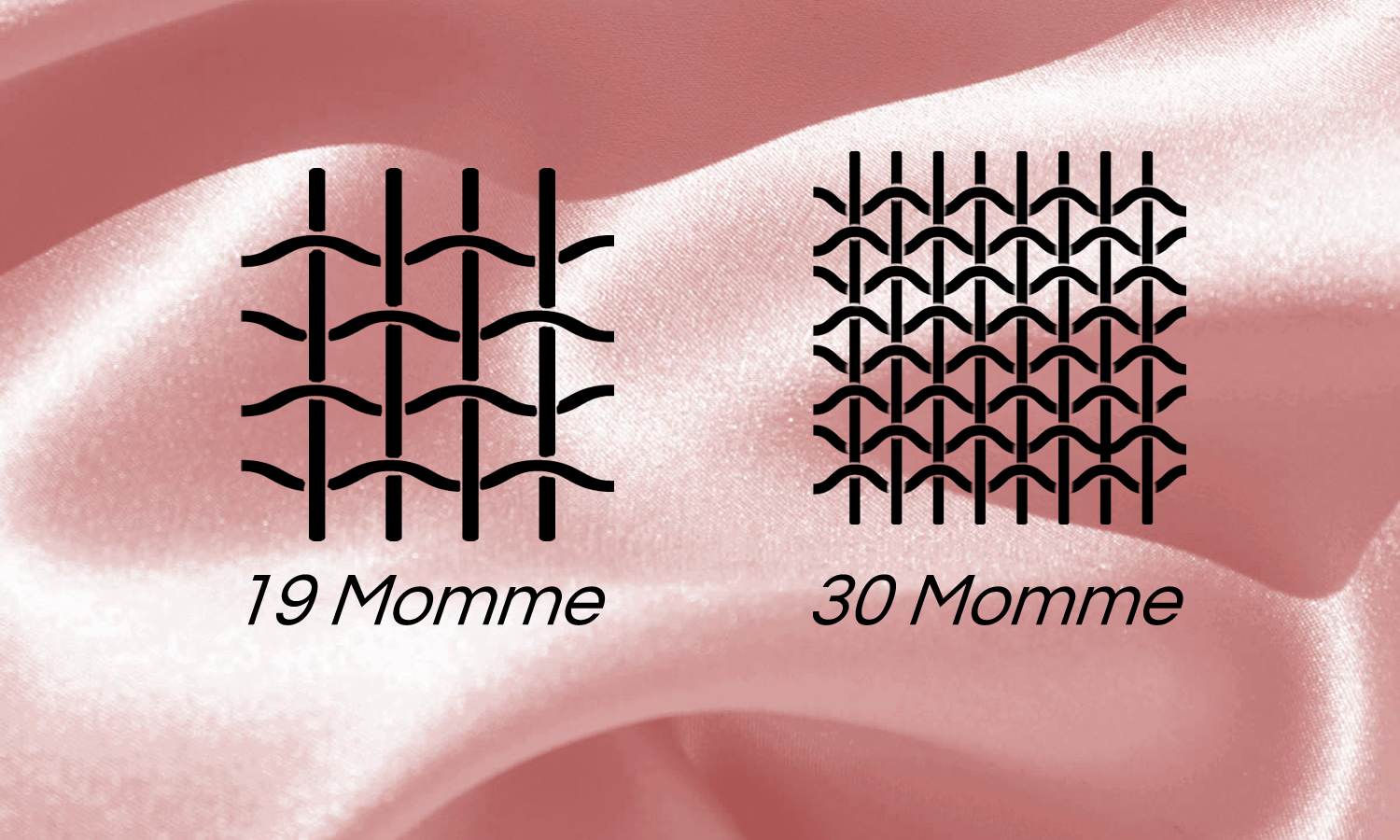 Product Details
The Terse style features a simplistic flange-less design with a hidden zipper closure.
| | |
| --- | --- |
| Fabric | Grade 6A Mulberry Silk, 30 Momme Silk Weight, 63% More Thicker than 19 Momme |
| Closure | Hidden Zipper Closure |
| Sizes | Standard (20''x26''), Queen (20''x30''), King (20''x36'') |
| Thread Count | 800 |
| International Certification | OEKO-TEX Standard 100, Eco-friendly and Non-toxic |