This silk scrunchie is made of pure Charmeuse silk of 30 momme silk weight with beautiful luster, feel very gentle on your hair, durable, soft and traceless when using.
These scrunchies will eliminate those pesky (and painful!) dents and kinks other hair ties cause, they gently interact with your hair to keep your hairstyle in place without pulling or tugging at your precious strands. Each set contains 4 different sizes: Large, Medium, Small and Skinny.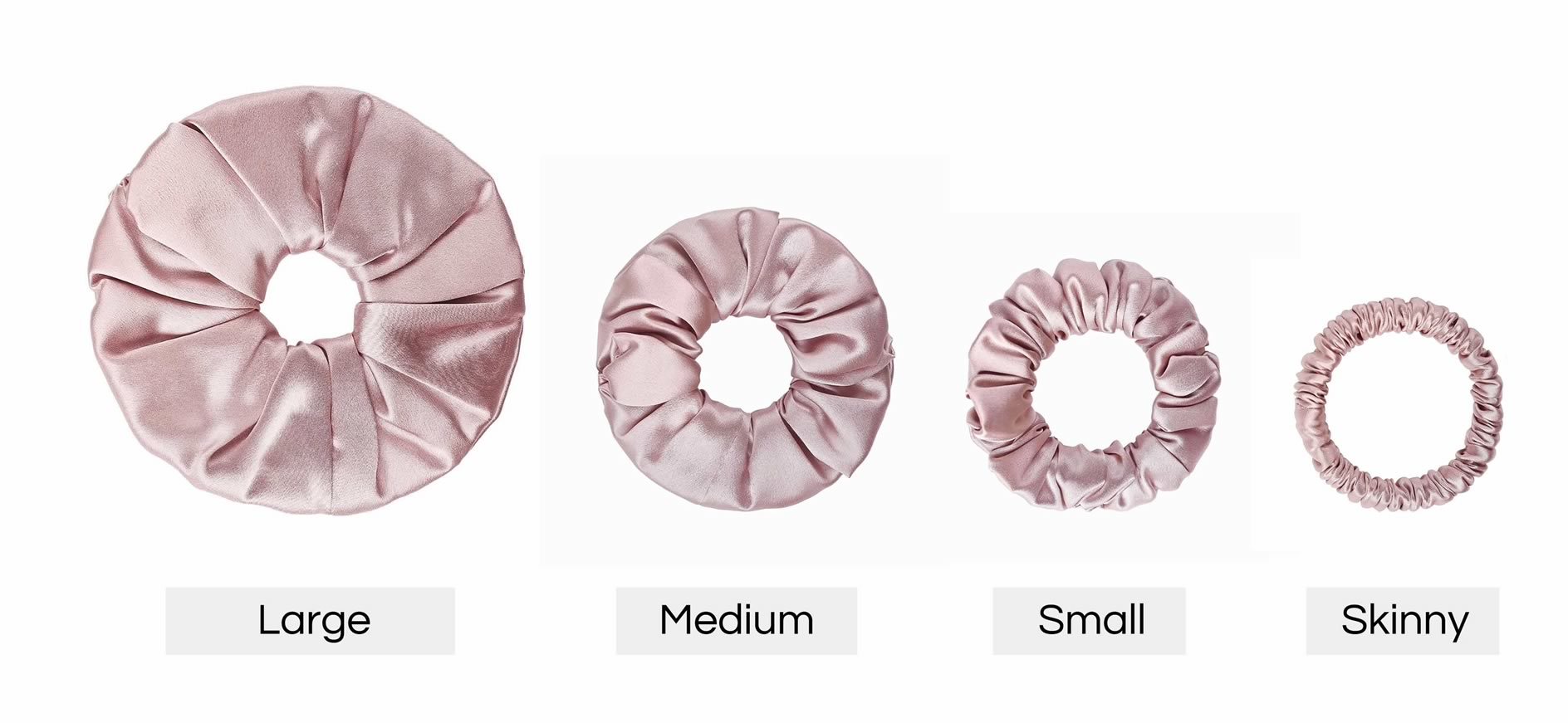 30 Momme Silk Charmeuse. Thicker and more durable.
Hand stitched fabric closure. More delicate workmanship.
Stylish color options. Match your various styles.
4 Different Sizes. Large, Medium, Small and Skinny, 

suitable for most people, for all hairstyles and hair types.
Why Use Luxurious 30 Momme Silk?
The density of silk measured by momme. 19 momme means 100 yards of silk weighs 19 lbs. Therefore, 30 momme silk fabric is thicker, more durable, and has more silk than 19 momme.
When it comes to silk srunchies, a higher momme count means more thickness of the fabric, which will support a better shape of the scrunchies. We use 30 momme silk to add the ultra luxury of sophistication, chic shape and durability to these scrunchies.